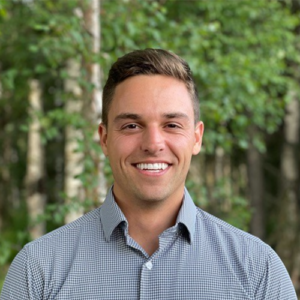 My name is Sam, and I'm a relative newcomer to the state of Alaska, after moving here two years ago following completion of an orthopedic residency with the University of Wisconsin-Madison.
Since my time in PT school and throughout my early career, I've sustained a desire to lead and to ultimately have a lasting impact on our profession. Much of this has stemmed from the exciting potential I see for the future of our field and, in particular, for the quality of patient care that we provide every day. In the past year, my assistance in the development of the APTA Alaska Physical Therapy Community Clinic has been an incredible opportunity to directly support underinsured
Alaskans in receiving necessary physical therapy services. My involvement with this entity has also served as a catalyst towards my greater interest in further leadership within the American Physical Therapy Association. As a part of the APTA Association Leadership Scholar Program's 2023 cohort of twenty-five scholars, I look forward to collaborating with other future leaders nationwide, as we continue to support and enhance APTA's mission of advancing the profession and improving the health of society. I'm excited to represent APTA Alaska, as I take part in this unique opportunity and progress my own growth as a leader.